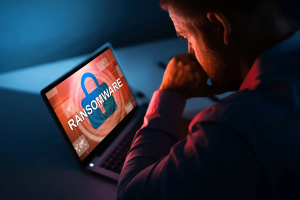 Kronos recommends that its clients should look into other ways to manage their personnel while working with a cybersecurity specialist trying to solve the crisis.
For a few weeks, you might not be able to clock in and out of work with Kronos.
Ultimate Kronos Group, an HR management company, has been hit by a ransomware attack that's making it hard for its clients to process payroll, handle timesheets, and manage their workforce.
Also hit by the attack is Kronos Workforce Central, which is a set of workforce management tools for things like time and attendance, absenteeism, scheduling, and a whole lot more. There are tools called Kronos Workforce Central that are only for certain industries. They help businesses manage their entire workforce on a cloud platform.
For now, Kronos advises its clients to look into other ways to manage their workforce while the company works through this problem.
Tesla, Puma, and the YMCA are some of the high-profile companies that use Kronos systems.
At some point on Saturday evening, Kronos learned that something was not right with the Kronos Private Cloud. As of Sunday, it was likely that this problem would take a few weeks to solve. The company wrote about this on its blog on Sunday. Kronos hasn't released a time yet for when it will be back.
Some of the other services that were hacked include Healthcare Extensions and UKG TeleStaff, according to a post by Bob Hughes, the executive vice president of UKG.
Currently, Kronos does not know if this affects UKG Pro, UKG Ready, or any of its other products or solutions. These products and solutions are not in the Kronos Private Cloud, which is where the Kronos Private Cloud is.
A new report will be out in the next 24 hours.
How will the Kronos ransomware outbreak affect paychecks?
A ransomware attack on one of the world's major human resources firms might have ramifications for how employees get paid, clock in, and monitor paid time off.
A ransomware attack damaged various systems used by businesses to manage their personnel and payrolls, according to Ultimate Kronos Group, an HR management company.
UKG Workforce Central, UKG TeleStaff, Healthcare Extensions, and Banking Scheduling Solutions are all affected by the attack, which was identified on Saturday, according to the business.
"We're working with leading cyber security specialists to assess and rectify the situation, and we've contacted the authorities," said Bob Hughes, UKG's executive vice president, in a blog post. "As we attempt to identify the nature and scope of the occurrence, the inquiry will continue."
Customers should explore "alternative business continuity protocols" for any Kronos services they utilize, according to the company.
UKG said in a fresh statement released Tuesday that any timeclocks in use by businesses continue to record and save when employees work offline until connectivity is restored.
Let's not wait for this kind of cyber incident to happen in your business. Partner with IT21ST now by calling 855-448-2178 or email us at info@it21st.com.