IT MANAGED SERVICES BENEFITS:
IT21ST has been providing Managed IT Services in Los Angeles for over 10 years to small and medium size companies. Firms of any size see the benefit of outsourcing their technology challenges to a company like us with a team of experts on variety of challenges users experience on a daily basis.
Our live support team are in Los Angeles and available during your business hours to assist you remotely and/or being onsite. Companies find that having a company that is always there to provide IT Support  and IT consulting services to them is assuring and give them peace of mind.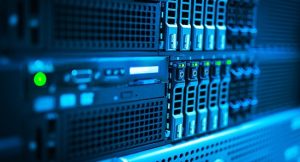 Fixed Priced IT Services with No Long Term Contract

– We eliminate worries about getting stuck in a contract and having no easy way out. Customizable and Scalable packages to fit your budget.
Unlimited Helpdesk and Remote Support

– Support and service for any computer, network, software, e-mail, or Internet issue. Our local helpdesk tech support is based right here in Los Angeles, Out IT specialists are available from 8:00AM to 5:00PM PST to provide assistance for your employees.
Proactive Computer Maintenance

-Everyday there are new patches, updates, and hot fixes available from Microsoft and other software manufacturers for your computers. Our monitoring tools keep your systems running at their optimal level. Our software performs automated updates and maintenance on a DAILY basis on all of your machines.
Network Security – We don't leave your PC/Network open to attacks, vulnerability, and performance degradation. Maintaining the security of your business data is tougher and more critical than ever. Our tried and true process ensures proper security controls are in place and your PC/network is protected and running with optimal performance.
Server and Desktop Backup – Affordable online and on premise backup. We check your backup DAILY to ensure that it was successful. We know how critical business information is to our clients. If your backup does fail, we'll troubleshoot immediately. We also do periodic backup restores to ensure the data is all there.
Network Management – We monitor the overall health of your network 24/7/365, ensuring your technology remains in the best condition possible.
Server Management –

Servers are most vital components of your company's network. We keep a watchful eye on them. If any of your servers go down, we can restart them immediately and even reboot the server remotely if necessary. We also perform active maintenance on this important computer to make sure you stay up and running.
 Quarterly Business review-  

We inform you about the health of your network and provide technology advice relevant to your business operation.  
 

Onsite Visits – 

Onsite visits are available if/when an issue cannot be resolved remotely. Emergency systems down that requires in-person handling, will be responded within 2 hours.
 

Virtual CIO

– Designed to provide you with technology advice for your current and future projects. Also, to keep you abreast with solutions to help you run your business more efficiently.
Managed Services is powered by IT21ST's "ProCare 360"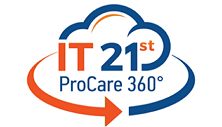 Covered Services [Basic Plan]
| | |
| --- | --- |
| Unlimited Helpdesk Support | 8:00AM – 6:00PM Pacific Time / Monday-Friday |
| Endpoint Security | Anti-Virus Management and Licensing |
| Patch Management | Keeping Windows and MAC  up to date with all security updates |
| System Inventory | Providing up-to-date system inventory data for all your devices |
| Reporting | Monthly Network and system health report |
Extended Helpdesk Support Hours

Live Helpdesk Support to match your business needs

Ransomware Prevention and Protection

Endpoint Detection and Response /EDR Solution

Risk Intelligence

Scanning of data for any PII and vulnerable data

virtual CIO (vCIO)

Act as your CIO to keep you abreast on new technologies and upcoming projects

Content Filtering and Web Control

Control Web traffic

Network Management

Keeping networking gears up-to-date with latest Firmware updates.
Maintaining a scheduled backup of all networking gears and devices
Documenting Network systems


Vendor Management

Act as liaison with all your vendor

License Management

Keeping track of all your system license and their management

Contract Management

Managing all your technology contracts and negotiating better solutions and prices on your behalf

Microsoft 365

Microsoft 365 Full Management and Provisioning
IT21ST Managed Services [MSP] are customized for the unique needs of your business. Instead of paying to resolve issues on a per incident basis, our Managed Services subscription provides all of the IT resources you need at an affordable flat rate. We take a proactive approach and continuously scan for potential trouble spots to prevent any IT/network issues from developing into major problems that could impact your systems.
Managed IT Services is the only reliable solution to defend against loss of productivity, minimizing downtime, avoiding high consulting fees, safeguarding valuable data and providing responsive helpdesk support for your staff. These tasks are complemented by proactively monitoring and performing preventative maintenance to detect and eliminate computer and network problems before they occur.
IT21ST provides affordable, high quality service by using a combination of remote IT management tools, end-user helpdesk support and local and onsite experts. This service helps business owners not to waste valuable time and money struggling to keep their PCs, servers, email and network services up and running. Our powerful and flexible managed services deliver the reliability and performance you need to manage your computing environment at a predictable, fixed monthly rate. As your business grows, we will help to ensure you have the right resources in place to sustain its development.