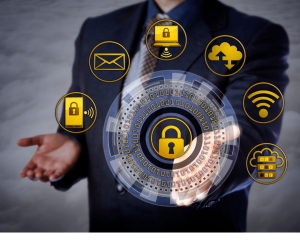 For decades, there were two main features in the corporate mindset when it came to cybersecurity. The idea of a secure perimeter was the first. Companies planned to safeguard the corporate network with a firewall and individual endpoints with an antivirus because IT assets were all co-located. As corporations have shifted to cloud systems and mobile devices, there has been much discussion concerning the erosion of this secure perimeter in recent years.
The defensive approach was the second quality that led to a secure perimeter in the first place. Businesses made three assumptions about cyberattacks: they came from outside the business, were clearly recognizable, and were relatively rare—and as a result, they focused all of their efforts and resources on developing a strong defense. Those assumptions no longer hold water (if they ever were). It is now obvious that cybersecurity breaches can persist on business networks for lengthy periods of time, are extremely difficult to detect, and occur on a regular basis. Worse, the flaws that permitted the breaches to happen in the first place may be unknown.
While businesses have taken various efforts to strengthen their secure perimeters, such as data loss prevention, and identity and access management, the transition to a proactive attitude has taken longer. However, momentum is increasing. Penetration testing has evolved into a distinct position within the cybersecurity team structure, and firms are looking for innovative ways to train both red and blue teams, such as cyber range exercises (defense).
Organizations are beginning to realize that probing systems and identifying weak points require either internal resources or external partners. The most difficult aspect is that offensive measures do not simply replace defensive ones. Both are critical, and part of altering the cybersecurity perspective is accepting that a modern security posture will necessitate an intentional approach and new investments.
With the ever-changing landscape of cybersecurity, more companies are looking for security solutions that can keep up with these changes. Our team at IT21ST is ready to provide you with a free consultation on how we can help your company stay secure. We want to show you what our services entail for protecting your data and assets; as well as educate you about all the latest threats in today's world. Call us now at 855-448-2178 or email us at info@it21st.com!